Doctors & Staff
Meet the experienced and friendly doctors and staff who make Divine Family Eye Care the leading provider of vision care products and services in Poplar Bluff.
---
Dr. Kylie Divine
Dr. Kylie Divine is a native of Poplar Bluff, MO and is very excited to be back in her hometown to provide quality eye health and vision care to her community. After graduating from Poplar Bluff High School, she attended college at Southeast Missouri State University where she graduated with a BS in Chemistry with the honor of Magna Cum Laude. She then moved to St. Louis where she attended the University of MO – St. Louis College of Optometry and graduated with the Doctorate of Optometry degree with honors. While attending UM – St. Louis College of Optometry, Dr. Divine completed an internship in the specialty of Ocular Disease at John Cochran Veteran Hospital in St. Louis. Dr. Divine also completed internships in Pediatrics and Contact Lenses. Dr. Divine is a member of the American Optometric Association and the Missouri Optometric Association where she serves on the Clinical Education Committee.
Dr. Divine lives in Poplar Bluff with her husband, Nick Divine. In her spare time, Dr. Divine likes to read and enjoy the outdoors.
---
Stacie Bleem – CPOA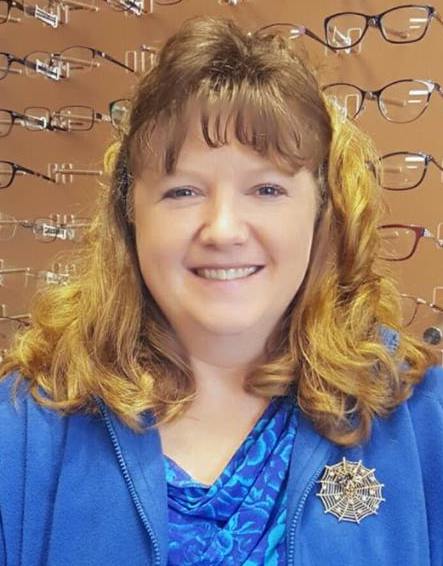 Stacie and her husband Michael and their two boys, Cameron and Blake reside in Poplar Bluff, MO. She loves spending time in the flower garden, outdoors, and especially with family.
Stacie is a Certified Paraoptometric Assistant (CPOA), she joined our team in 2015. She worked for Dr. Jerry Long for 8 years, before his retirement.
---
Stephanie Maddox – ABOC, CPO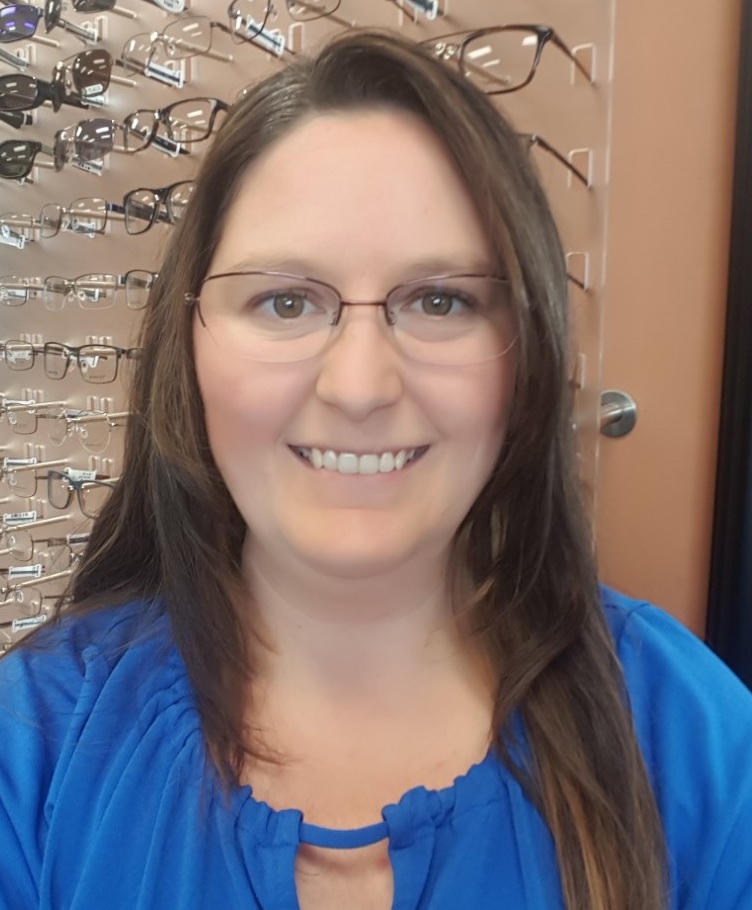 Stephanie and her husband Travis are natives of Poplar Bluff. They have two children, Hunter and Hailey. She enjoys spending time on the river, traveling, hunting, camping, and fishing with her family.
Stephanie is a Certified Optician and a Certified Paraoptometric, she joined our team in 2017. She is committed to helping you find the perfect frame and lens that best suits your individual lifestyle needs!
---
Lorna Williams
Lorna and her husband Jerry reside in Poplar Bluff, with their granddaughter Tristyn. They love to go camping and fishing and are members of the Palace of Praise church. Lorna joined our team in 2017 as our receptionist, her warm personality will welcome you to our office.
---
Susan Silkwood
Susan and her husband Shannon reside in Harviell. They have 3 children, PJ, Jonathan, and Shanna, and 5 grandchildren. She likes spending time with family, camping, and spending time in the outdoors.
Susan joined our team in 2018, she would love to help you schedule your next appointment.
---